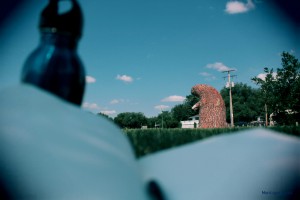 I have been publishing a thankful list every Wednesday for just over a couple of years now.  I have been thinking of migrating it over here for a while.  Here we go! 🙂
I am thankful for Jane at the bank who helped me transition my accounts and money to their services/products that are right for me (SFM).
I am thankful that each time I use my sewing machine it gets easier (and faster) to use.  I am glad I have it.
Finally!  BC cherries are in!  I really enjoy their firm, meaty, perfectly ripeness .. so yummy! 🙂
I am thankful for air conditioned buses! 🙂  I am also very thankful for wandering along at the perfect time to walk right to the exact bus I wanted .. and it had air conditioning! 🙂  The bus operator also did this totally cool thing where he waited for someone to cross an intersection on a major street so the gentleman could catch the bus!  I really appreciate that the bus operators do that for people, especially on really hot or cold days. 🙂
I am thankful for the fresh local fruit and produce at the Farmers market.  I also tried some tarts by "D. Lischynski".  The lemon, cherry and saskatoon berry tarts were REALLY yummy but the butter tarts didn't have raisins (how I like them) and the pecan where "okay".  Will I be getting more baking from there?  HECK YES!  Do I recommend there?  You're darn tootin'! 🙂
I am amused by the fan club that seems to have developed when I go bouncing in the evening. tee hee 🙂
I am thankful for Roni who put what I was feeling into words.  Namely, "I don't know how to feel about this."  I am thankful for how she can "reach me" when no one else can .. sometimes it is good to have someone find you when you wander.  Thanks Roni, keep being you! 🙂
I am thankful for all the writing that has been pouring out as a result of the Shiva Nata and meditating I have been doing.  It floors me how much just facing in a different direction can mess up a pattern in such a powerfully useful way! 🙂
I am thankful for practising conscious entry and exit.  I am thankful they are becoming a habit! 🙂  Hooray for artfully embarking! 🙂
I am thankful for Shantelle whom is on a joyous, adventure vacation for the next couple of weeks!  I heart it when wonderful and fun things happen to really neato, fun people! 🙂  I am thankful she sent a text messages before 6 am letting me know they were definitely on their adventure because it was there for when I started my day!  Happy/fun news is a great way to begin a day!! 🙂
I am thankful that on the back of the pocket tag on my pyjamas it says, "Have a great day!" (the front of the tag has Snoopy doing a happy dance! 😉
I am thankful I have the spaciousness in my life to say "No." and "Yes." and "I am going to think about it."
I am thankful for Lester who took the road less travelled and it has made all the difference in the world. 🙂
Thank you for you.
The trick is to keep breathing and finding thoughts that feel better, better and better still. Trust.  You will know when to put one foot in front of the other and when it is time to sit a spell. How you feel speaks to you, remember to listen Sweetie.
You are loved, loving and loveable .. remember? 🙂
Take care of you and your loving ones.